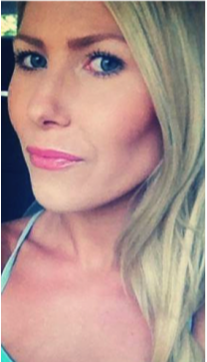 Nicole Ashton Scott (Miss Nikki)
Miss Nikki was born and raised within Buckingham Dance Studio, a family-owned business that was founded by her Mom in 1978. She started walking and dancing at the young age of 9 months and hasn't stopped since! Her years of training and knowledge of running the business gave her the wonderful opportunity to take over when Mrs. Scott retired in 2013, and her experience within the performing arts has allowed her to seek out the best of performers, choreographers and teachers to join her faculty at BDS, and to give all families the best of dance and theater education in the Bucks County area. As Studio Director, Miss Nikki manages all areas of the business from the pre-school dance program offered to the most senior of performers. Her love for children truly shines through and her energy is contagious. She is loved by all, and her students cannot wait to return each week to dance with Miss Nikki (a.k.a. Cinderella/Elsa)!!
---
---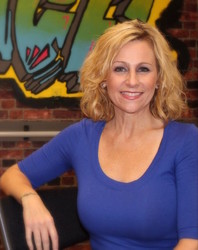 Melanie Baker
Originally from Oak Ridge, TN, Melanie started dancing in 1975 at Oak Ridge Academy of Dance where she studied for many years with the studio's performance company. Melanie has more than 35 years experience in dance and performance, adding theater and improvisation to her studies in college, while studying Communications/Public Relations at the University of Tennessee.
Melanie began her teaching and business career in 1999 in Minneapolis, MN and continued in Raleigh, NC teaching in many dance studios and preschools. Upon relocating back to East TN, Melanie opened KidMoves Dance Company, which grew to include 20 preschools/after school programs. In 2005, she expanded her company even further to include a brick and mortar location, which she owned and operated for 10 years. In 2005, Melanie added Tap-N-Burn Fitness to her program, which quickly became popular as she hired/licensed instructors all over the country to help expand the program even more. After moving to the Philadelphia area in 2010, Melanie immediately started teaching classes at several locations and the Tap-N-Burn concept exploded. After only two years in the northeast, Tap-N-Burn was given such accolades as Philadelphia's Most Unique AND Philadelphia's Most Memorable Workout in PhillyFIT 2012. Tap-N-Burn was also featured on the nationally syndicated "Steve Harvey Show" where she introduced Tap-N-Burn to America as the most comprehensive cardio-tap workout in the country.
​As she continued to develop her company, Melanie taught childrens' classes at many local studios, and has also been given positions such as Marketing Director, Social Media Director and Assistant Director at two locations. Melanie attends workshops every year, most notably NYC's Tap City and The Pulse, where she has learned from some of the biggest names in the industry. Melanie has three children: Zach, Baker and Joe and lives in Limerick, PA.

---
---
Margot SteinbergMargot Steinberg is a Philadelphia-based dance artist and teacher. She grew up in Westport, CT training at Westport Academy of Dance, and first took on the role as teacher at Buck's Rock Camp at the age of 15. In 2016 she graduated from Muhlenberg College with a Bachelor of Arts in Dance with concentrations in Choreography and Teaching, and minors in mathematics and Spanish. Her studies in choreography, partnering, education, and teaching influenced Margot's approach to teaching creative dance by adding an emphasis on improvisation and community-building.
She has attended summer workshops, including Leon Dance Arts NY 2015 intensive, Now Next Dance Mentoring 2016 program in DC, and Dance for PD professional training program with Mark Morris Dance Group. Margot has performed works by Donald McKayle, Sharon Vazanna, and Randall Anthony-Smith, and has performed with The Naked Stark, Lyons & Tigers, and Vervet Dance. Margot is currently teaching creative dance to children at PlayArts, and senior citizens at adult living facilities in the greater Philadelphia area through Dancin' Chairs LLC.
---